Reading Is My Superpower: Book Week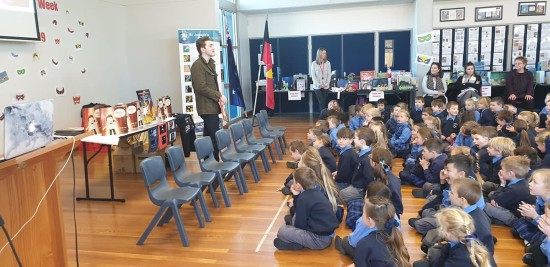 Caped crusaders, crazy costumes and colourful characters – it's shaping up to be a jam-packed week of fun and creativity this Book Week, bringing children and books together in our schools all across the Diocese. With inspiration from this year's theme, 'Reading Is My Secret Power', we have a lot to look forward to!
Each year, the Children's Book Council of Australia (CBCA)'s 'Children's Book Week' sees schools, libraries, booksellers, authors, illustrators and children around the nation celebrate Australian children's literature.
This year, St Joseph's held a lively book character parade, welcoming parents, family and even preschool siblings to come along dressed up and join in. There was a lot of colour, glitter, paint and material at school this week!
Our students were being encouraged to come dressed as their favourite literary characters, a character from one of the CBCA Book of the Year short-listed books, or something to do with this year's theme: 'Reading is my secret power'.
We asked some of our students what they are planning on dressing up as this Book Week and why:
"Supergirl... because she wears a cape and can fly"
"Batman... because he catches the bad people"
"Sam I Am... because he is my favourite Dr Seuss character"
"Moana...my favourite character"
"A seal...because we have been learning about seal facts"
"Little Red Riding Hood...because she's cute and I like her red cape"
"The Grand High Witch...because she is my favourite Roald Dahl character and because she has trouble pronouncing 'w' and I had trouble pronouncing 'w' too"
"Anh Do...because I love reading his books, they are interesting"
"Zebra from Madagascar....because he is fun and silly"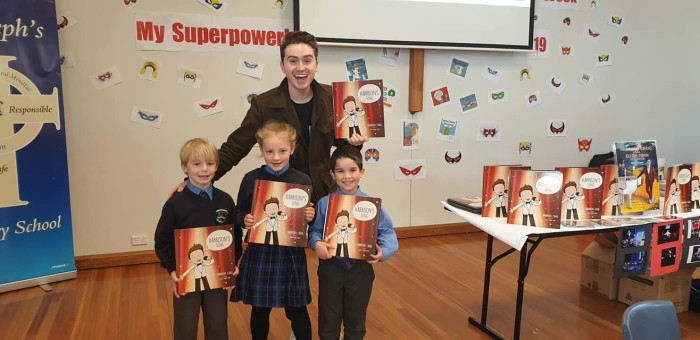 We were excited to welcome winner of The Voice 2013, Harrison Craig, who spoke with students about how he overcame his challenges with stuttering and bullying.
As well as touring nationally and internationally with his singing, Craig has written a children's book, Harrison's Song, which shares his story and inspires others to overcome their challenges too – reinforcing the school's anti-bullying messages and PB4L rules, including to be respectful, responsible and safe.
The students were delighted to hear firsthand about their experiences with writing and their advice, as well as having the opportunity to purchase their books, have them personally signed, and take a photo with their special guest.
Colouring-in competitions were also a favourite among our infants classes, while our older students were busy creating 3D dioramas based on a scene or character from their favourite book for the school's 'Diorama Competition'; and using video, images, audio recordings and music to create an iMovie trailer to promote one of their favourite books for the 'Book Trailer Competition'. At the end of the week, the school community will have the opportunity to view all the competition entries in the hall.
A celebration of children's books and reading calls for the whole family to be involved – so we're looking forward to welcoming parents and friends to visit our classrooms then join the students on the playground for morning tea later this week.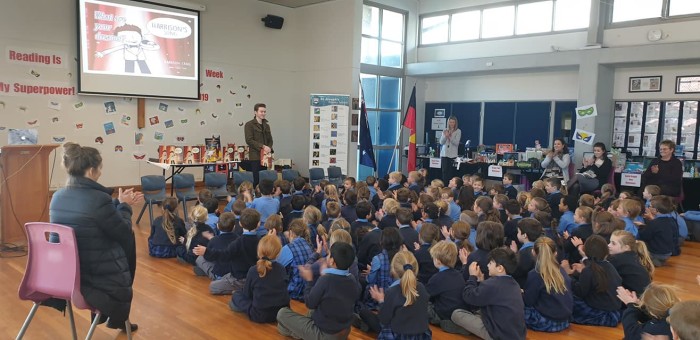 ---